When you get into a bicycle accident, it is important to call the police, collect evidence, seek medical assistance, keep all documentation, and skip posting on social media. Furthermore, it is important to make sure to contact a reputable personal injury attorney to help you get the money you need to pay for your injuries.
Most bikers may not think much about the real damage that could be done to them while riding a bike, beyond the well worth tradition of wearing a helmet. However, the truth is bikes are commonly ridden on or near the road, and serious accidents can occur while using these two wheeled vehicles. While nobody wants to think about it, it pays to be prepared for the worst.
What To Do After a Bicycle Accident?
Bicycle accidents are never something anyone who has a hobby biking wants to think about. The truth of the matter is that having a plan in case you get into an accident is better than getting into an accident without a plan.
With that being said, if you ever find yourself in a biking accident, make sure to take the following steps.
Call The Police
It is imperative to report the crash to the police, even if you feel you have not been injured. They can create a report of the incident which will be helpful to your attorney, and it will also conduct some preliminary investigations.
Plus, you will have created more witnesses for your crash. Remember, injuries can not reveal themselves until days after the fact.
Collect Evidence
Take photographs of the scene of the accident, including your bike, and the road. Make sure to keep and preserve your bike, helmet, and all related clothing from the accident. Furthermore, get information from all persons present. Make sure to get their full name, contact information, insurance company, and insurance policy number.
Seek Medical Assistance as Needed
It is also important to get checked out by a reputable doctor, even if you feel like you are fine. Phantom injuries that don't show up for weeks or months can appear out of nowhere, affecting your ability to live your life. It is important to get ahead of the curve regarding possible injuries to your body.
Keep All Documentation
Any documentation you get, either from the police, or other persons at the crash site must be kept safe and secure. All documentation can be helpful documentation.
Don't Discuss The Accident on Social Media
Talking about your accident on social media can easily destroy your case. Anything you post on social media, private or not, can and will be found. While you may not believe it, most of what you say about your accident can be used against you in the future. It is better to say absolutely nothing about what occurred.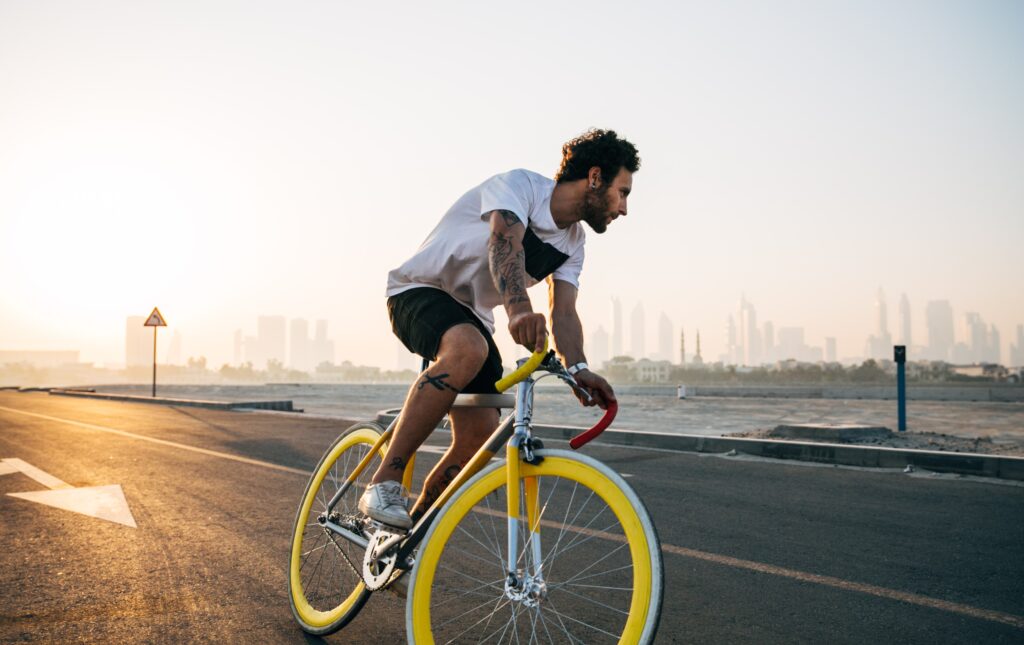 Will Insurance Cover Bicycle Accidents?
Generally, car insurance will cover your bicycle accident. This insurance can either be paid out through your own insurance if you have a special bicycle or through insurance on your car. It can also be paid out by the at-fault drivers' insurance. Certain homeowner's or renter's insurance may also cover damage to a bicycle.
How to File a Bicycle Accident Claim?
All claims in court for bicycle crashes must be filed four years from the date of the injury. Failing to file your lawsuit within four years of the injury means you cannot get the money you need to heal.
Filing a claim in a bicycle accident generally starts with insurance company negotiations. After a failure to get anything from the insurance company, you would then proceed to file a complaint, outlining what has occurred. From this point on, you would engage in discovery, motion practice, and further negotiations. Generally, this requires hours and hours of complex legal work. You will be going against a team of seasoned litigators who know what they are doing and know what they are doing for a living.
Fundamentally, it will be extremely difficult to win your case by yourself, and that's not even looking at a possible trial. Personal injury attorneys can help you with this process.
Most work for a contingency fee basis, meaning they get a proportion of the proceeds. This means they want to end your case for the most possible money in the most efficient way possible. Furthermore, they know the law in this area, and can spend hours on your case because they do this for a living.
What Rights And Rules Affect Bicyclists?
On the roadways bicycles are considered vehicles, and you as a bicyclist must obey the rules of the road, as well as the same traffic laws as drivers. This includes stopping for stop signs, and red lights, as well as using proper lights at night.
When ridden on sidewalks, bicycles have the same rights of pedestrians, including the right of way when crossing busy streets.
Getting into a bicycle accident can be extremely stressful. Make it a little less stressful by finding a personal injury attorney who knows how to represent you.
The team at Bulluck Law Group knows how to handle bicycle accidents and have brought justice for many clients over the years.
The team at Bulluck law group has years of experience in this area of the law and knows the right way to fight for your compensation. Contact us for a free consultation today.